Asia closing in as top home of the ultra-rich: Knight Frank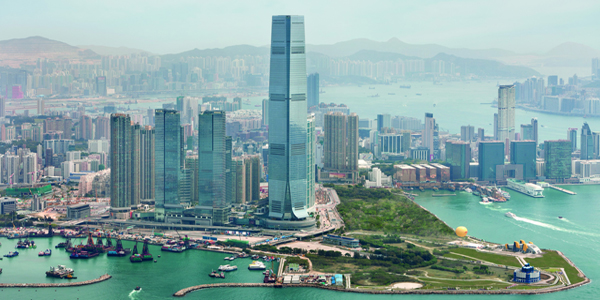 Asia topped the list for the fastest growth of ultra-high-net-worth individuals in 2014, reports the Chinese-language Beijing Times.The continent's emergence has spurred demand for luxury properties in Asia and Australia, according to a report jointly compiled by Knight Frank, an international real estate consultancy, and BOC International, the international arm of Bank of China.
Asia replaced North America as the region with the world's second highest number of ultra-high-net-worth individuals with assets exceeding US$30 million, said the report. The figure in Asia grew from fewer than 1,000 in 2013 to 1,419 last year and the number is predicted to increase 80% in China and 40% in Hong Kong by 2024, said Ji Yanxun, head of Knight Frank's consultancy for China.
The total worth of the assets of these highly valuable individuals in Asia reached US$5.9 trillion last year, 7% higher than that of their North American counterparts (US$5.5 trillion). However, the two figures were both dwarfed by the US$6.4 billion in assets of Europe's ultra rich, said the report. Europe remains the control center of wealth around the world and the dwelling place of the world's densest population of wealthy individuals.
The consultancy believes that the number of Asia's ultra-rich will exceed their North American counterparts by 11% by 2024. Properties will be their main investment and make up 38% of their investment portfolio.
They will have an impact on Asia and Australia's luxury property markets and push up property prices in major cities in these regions as they seek second homes, said Nicholas Holt, chief of Knight Frank's Asia-Pacific research division. Regional governments will not be able to curb the growth of property prices or prevent wealthy foreign individuals from buying local properties.
Around 45% of the people that Knight Frank interviewed for the report said the youthful and wealthy are attracted to property investment as much as the senior generation, perhaps even more so.
Prices of luxury properties in Morocco were the highest in the world, followed by Hong Kong and London. Those in Beijing were the 12th highest. The price growth of high-end property in the capital made it into the top ten in 2013 but dropped 0.5% last year and caused Beijing's ranking to plunge to 63rd.
Despite the lower ranking, the average price of high-end property in Beijing rose last year, since their developers invested more in building materials and interior design, said Sun Wenjing, head of Knight Frank's research and consulting department in Beijing. Developers' inventories also increased significantly due to the government's anti-extravagance policy, which aims to curb official spending on luxury goods and other unnecessary items.
Source (http://www.wantchinatimes.com)