NAR Forecasts Modest Increases of U.S. Home Sales in 2016
According to National Association of Realtors Chief Economist Lawrence Yun, 2016 is going to continue to be a year of further expansion of U.S. housing activity, but at a slower pace.
Yun states that following the U.S. housing market's best year in nearly a decade, existing-home sales are forecasted to expand in 2016 at a more moderate pace as pent-up buyer demand combats affordability pressures and meager economic growth.
Despite his forecasted increase in sales, Yun cites rising mortgage rates, home prices still outpacing wages and shaky global economic conditions as headwinds that will likely hold back a stronger pace of sales.
"This year the housing market may only squeak out 1 to 3 percent growth in sales because of slower economic expansion and rising mortgage rates," Yun says in the video. "Furthermore, the continued rise in home prices will occur due to the fact that we will again encounter housing shortages in many markets because of the cumulative effect of homebuilders under producing for multiple years. Once the spring buying season begins, we'll begin to feel that again."
With one month of U.S. housing data remaining for 2015, Yun expects total existing-homes sales to finish the year up 6.5 percent from 2014 at a pace of around 5.26 million -the highest since 2006, but roughly 25 percent below the prior peak set in 2005 (7.08 million). The national median existing-home price for all of 2015 will be close to $221,200, up around 6 percent from 2014. In 2016, existing sales are expected to grow between 1 and 2 percent (5.30 to 5.40 million) and prices between 5 and 6 percent. –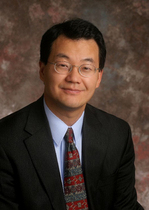 Lawrence Yun
See more at: http://www.worldpropertyjournal.com/real-estate-news/united-states/2016-housing-market-forecast-national-association-of-realtors-lawrence-yun-housing-market-predictions-for-2016-median-home-prices-in-2016-real-estate-news-9603.php#sthash.7tkcwcp4.dpuf